Description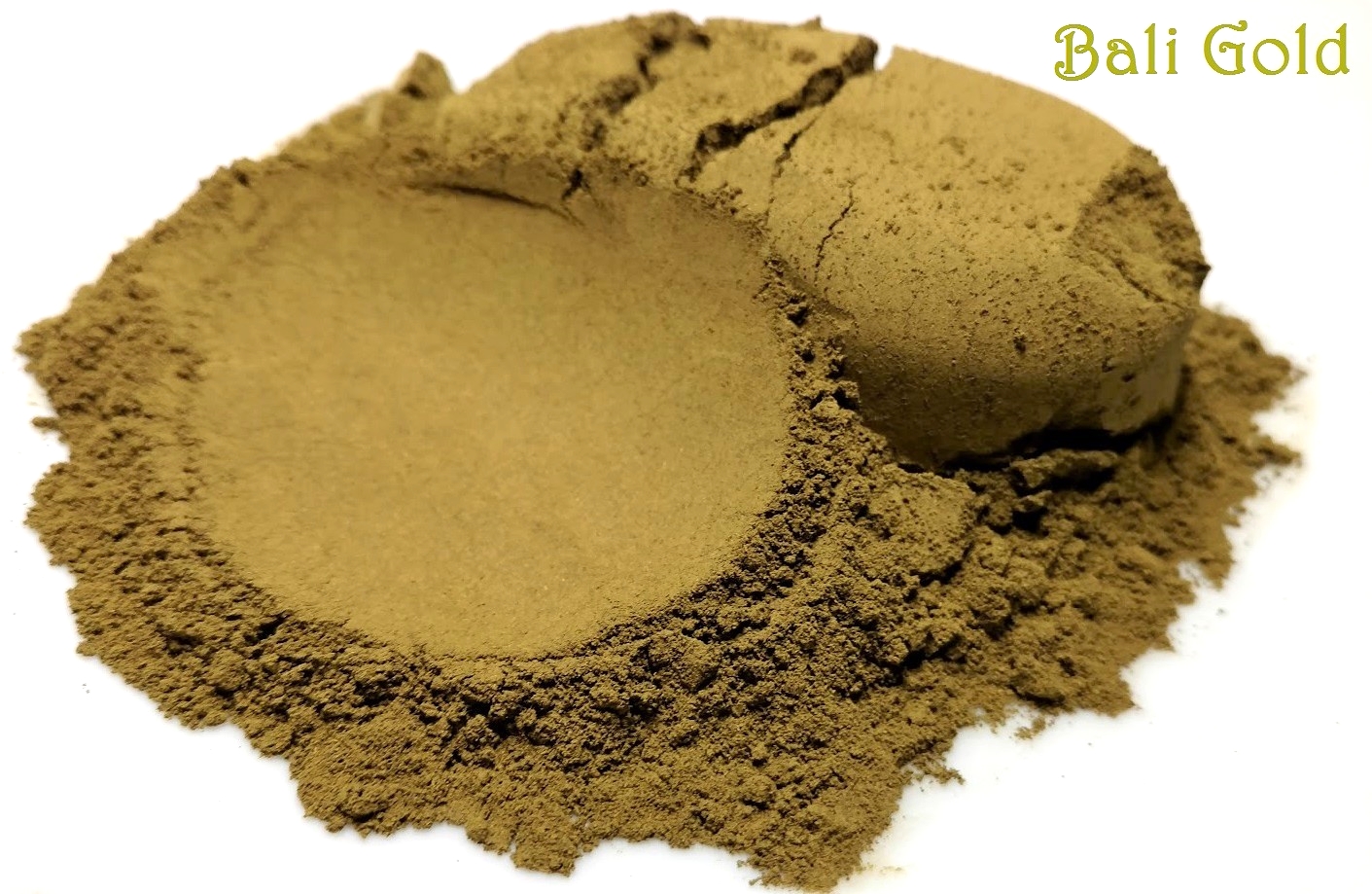 Bali Gold is a strain from Borneo region in Ujung Said village. This strain is very popular red vein strain.
Bali Gold is sourced from mature trees and harvested by the farmer. We use the mature leaf of red vein leaves only for make this strain, the mature leaves have high alkaloids and produce our powder into a flour like consistency using a grind with technology 160 screen mesh; it is more than a standard grind. The golden color comes from our secret drying technique.
The leaves are large dark green with a red vein running through them. The red refers not to the color of the powder, but the color of the veins in the leaf. A nice balance of mitragynine and 7-hydroxymitragynine. Very nice Gold Bali and overall strain.
•Kratom OG does not do any international shipping and no shipping to states where the law does not allow it. You must be over 18 to order. Mitragyna speciosa. No direction for use